Access the deck and recording.


COVID has forced many CBD brands to prioritize a DTC model to buoy sales. With consumers shifting purchases to online, how are brands responding? How are they leveraging digital marketing to keep building custom relationships? What do brands need to do to develop a strong digital strategy?

Learn about:
• Consumer behavior changes due to COVID-19
• A new, emerging persona
• Winning tactics for brands
• What brands need to do to succeed in a DTC world and develop a strong digital strategy
Speakers: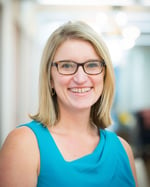 Bethany Gomez, Managing Director @ Brightfield Group
Bethany has a background in quantitative and strategic research, specializing in the market research of the consumer goods industry. Prior to helping start Brightfield Group in 2015, she worked with Euromonitor International, a leading CPG market research firm, managing the company's syndicated research of industries such as packaged foods, alcoholic drinks, consumer health and tobacco in Mexico. As Managing Director, Bethany's core responsibility is to manage Brightfield's growing team and drive new product development. She is a key driver of business development, managing some of the top clients to ensure long-term success. Her passion for the CBD and Cannabis industries helps drive the company's team forward and deliver comprehensive and data-driven answers for each of Brightfield Group's customers.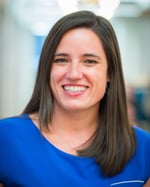 Kay Tamillow, Research Director @ Brightfield Group
Kay Tamillow leads the Brightfield research team that provides in-depth analysis on the CBD and cannabis markets, spanning across consumer research, new product developments, market sizes and brand shares. Before joining Brightfield, she worked across various functions at PepsiCo, managing project teams and building analytic models and strategic frameworks to drive results in pricing strategy, assortment optimization, distribution logistics, global innovation portfolio management, and annual revenue planning.